It's nice to win, even nicer at home. At AdFed Minnesota's The Show, our Follow the White Rabbit campaign for Syfy's Alice programming was honored with Best in Show, one of the 23 Pins Fallon took home.


Follow the White Rabbit won 7 total awards for an unexpected, cross platform journey that delivered buzz, interest and viewers to the Alice programming. From websites and dynamic banners to projections and even an army of White Rabbits hitting New York City, the campaign brought "outsmart, don't outspend" to life.
Winners included "Basilica Block Party: Your Ticket to Musical Redemption" with 7 honors for the fully integrated campaign that, for the first time, invited "The Big Guy" to his own party.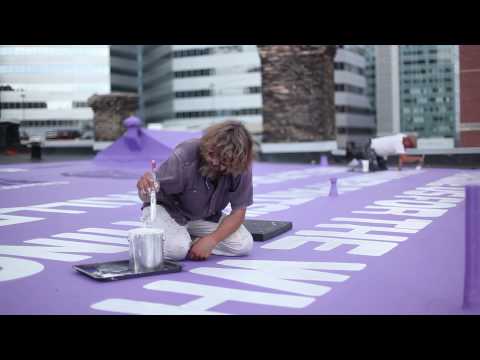 Travelers Insurance won 4 awards for the "Take the Scary out of Life" television campaign, a game-changing message that provokes consumers to re-think the value of low price insurance should something go wrong. 
Congratulations to the hardworking folks – including our client partners – who give their all in the pursuit of brave work that makes a difference. Well done!